Podcasts
: regular and current
Podcasts
regular and current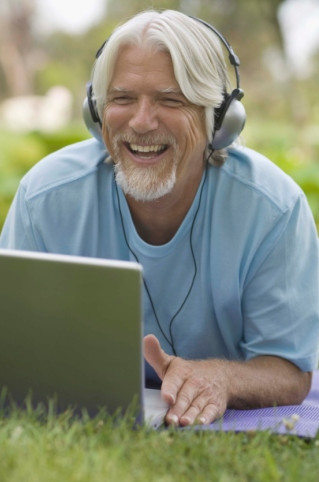 Use podcasts to deepen your knowledge of Spanish!

A podcast is a series of audio or video episodes. The main advantage is that you can subscribe to podcasts for free. This way you'll be informed when new episodes are added, which you can even automatically sync with your MP3-Player. Below we present
… more
high-quality podcasts that you can use to
improve your Spanish language skills
.
Discover the advantages of podcasts now and make them your personal tutor!
The best podcasts for learning Spanish, sorted by:
Learning podcasts
Learn Spanish - Survival Guide

On this site you can find various podcasts for practising different communication situations in Spanish. Explanations and translations are provided in English.

Spanish Podcast - Read Along to Spanish Podcasts

On this site you can find a large number of podcasts about many different topics. The slow, clear pronunciation of the speaker and the transcript for each episode will allow you to follow along and learn effectively.

PodcastsInSpanish - Dialogues with Native Speakers

In sequential units, this learning site provides high-quality podcasts made by native speakers. The topics are diverse. The podcast is free, but for the transcript and follow-up exercises you will need to register.
Contribute
Do you know of other free learning resources, that could be in this list? Share them with us. Thanks!