Audio Books
: diverse and effective
Audio Books
diverse and effective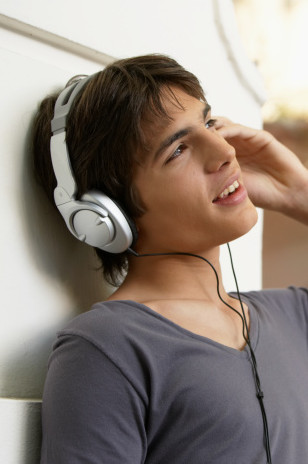 Do you like stories?

We offer the best sources for free audiobooks that you can use to
… more
improve your Spanish
. By listening regularly, your brain will automatically recognize new vocabulary and sentence structures!
The best part: audiobooks are
perfect for listening on-the-go
!
Our selection of audiobooks is waiting for you! Choose one now and immerse yourself in the Spanish language!
The best free online learning resources:
Save Links as PDF
Librivox - Spanish Audio Books and Poetry

You can listen to numerous famous Spanish books and poems in high quality on this excellent website. You can also download the audio files to your computer or mobile device.

Archive.org - Audio Books and Poetry in Spanish

Train your listening comprehension with the diverse Spanish audio books, stories, and poems on this site.

This site contains a number of famous Spanish texts, many of which are available as audio books. The loudspeaker symbol shows you which texts are available to listen to.
Contribute
Do you know of other free learning resources, that could be in this list? Share them with us. Thanks!