Learning Portals
: learn comprehensively
Learning Portals
learn comprehensively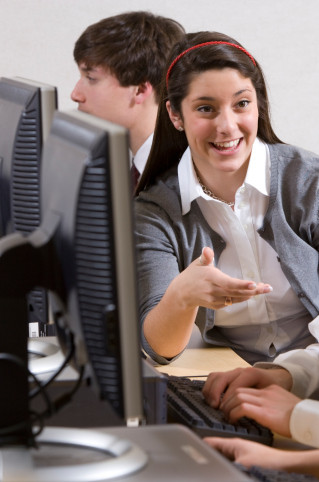 You're looking for comprehensive online learning opportunities to improve your Spanish in a variety of ways?

Learning portals offer diverse options! You can find
… more
targeted content and exercises
suitable to your preferences and needs
.
Take a comprehensive approach to learning Spanish! From culture and listening activities to grammar!
Discover useful tools and content along the way!
Avoid endless searching around the internet – find all the content on one site!
Start now and browse the high-quality learning portals that we've researched for you!
Audiria - Exercises with Audio

This learning portal offers a number of different exercises for listening and listening comprehension. There is also a large area dedicated to Spanish vocabulary and phrases.

Ver-Taal - Learning Portal with Videos

An excellent learning portal that has a large collection of videos (film trailers, news reports, etc.) with which you can improve your listening comprehension. There are also areas with exercises for grammar, vocabulary, and cultural studies.

Todo Claro - Interactive Exercises

This clearly-structured portal provides a number of different exercises for grammar, situational communication, cultural studies and vocabulary. Choose exercises by language level (beginner to advanced).
Contribute
Do you know of other free learning resources, that could be in this list? Share them with us. Thanks!