Business
: express yourself appropriately
Business
express yourself appropriately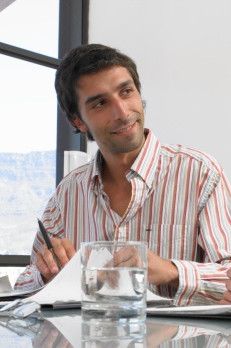 You speak Spanish at work? With our selection of free learning content, you can effectively improve your
… more
business Spanish!
Reinforce and enlarge your vocabulary for meetings and presentations!
Breeze through formal business communications!
Draft applications and business letters in a suitable manner!
Practice your business Spanish and become proficient at business communications!
The best free online learning resources:
Quizlet - Business Spanish Vocabulary

Browse through these Quizlet vocabulary lists with the topic "Business Spanish". You can practise each list with different interactive exercises and listen to the proper pronunciation by clicking on the word.

BusinessSpanish.com - Business Grammar & Vocabulary with Audio

This somewhat dated website contains useful vocabulary, dialogues, and phrases for speaking Spanish in the business world. You can also find general grammar explanations under the "Grammar" section. There is a lot of audio content for practising listening comprehension.
Contribute
Do you know of other free learning resources, that could be in this list? Share them with us. Thanks!