Reading Comprehension
: read and review
Reading Comprehension
read and review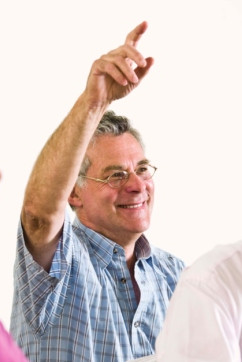 You'd like to test and improve your reading comprehension?

We've put together the best e-learning materials for you to improve reading comprehension using
… more
interactive tasks.
By using targeted
follow-up questions and tasks
, you can get much more out of your reading.
Get going and start improving your Spanish reading comprehension now!
Centro Virtual Cervantes - Excerpts from Books

You can find different texts and books to read on this learning website. You can choose between three different levels. Use the vocabulary lists and exercises before and after reading the text. The exercises require Adobe Shockwave.

EFE Practica español - News with Exercises

EFE provides texts with audio recordings that you can browse by language level. Beside reading comprehension, you can also use the targeted listening and grammar exercises to improve further language skills.

YouTube: Spanish is Your Amigo - Reading Exercises

These videos will help you learn to read and understand Spanish texts. Each text is read aloud by the presenter and then explained in English.
Contribute
Do you know of other free learning resources, that could be in this list? Share them with us. Thanks!